VSTEP y Damen firman acuerdo de cooperación para el Proyecto de la Real Fuerza de Defensa de Bahamas.
Rotterdam, 23 March 2017 – A recent cooperation agreement between Damen and VSTEP has been established for the delivery of a NAUTIS Full Mission Bridge Simulator with Alphatron Marine equipment to the Royal Bahamas Defence Force. The delivery is part of the Sandy Bottom Project, which sees the Defence Force acquire a range of Damen patrol vessels, upgrade its existing fleet and develop its port and base infrastructure.
Damen is an international shipyards group, operating 33 newbuild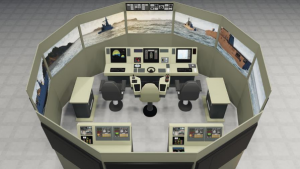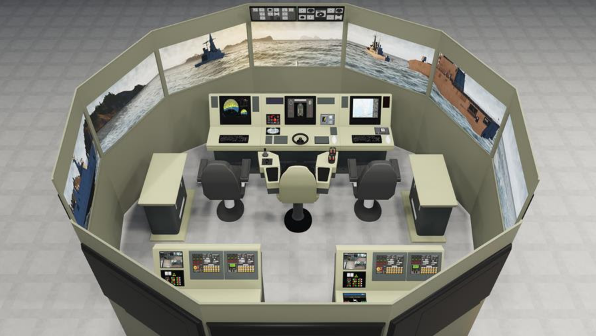 and repair yards and employing over 9,000 personnel all over the world.  Working in all sectors of the maritime industry, Damen delivers 180 new vessels and carries out 1,500 repair and maintenance projects per year. Damen's success is rooted in its philosophy of standardised shipbuilding, ensuring clients of fast delivery of proven, reliable technology.
VSTEP, with input from Damen, will develop four simulated vessels for use in its custom simulator. Pushing the boundaries of maritime simulation, the results of this collaboration will involve the seamless digital recreation of the whole of the Bahamas, an area of 13,878 km2, including nine detailed ports.
The project will see VSTEP deliver the latest version 3.0 of NAUTIS featuring improved graphics, advanced ship dynamics and increased accuracy and visual fidelity of the sea, allowing for the most realistic training possible.