VectorCommand y VSTEP anunciaron la integración del software de simulación 3D dentro del Software de Manejo de Incidentes.
VectorCommand, the UK leader in operational command support software for the emergency services and the oil and gas industry, and VSTEP, developer of advanced emergency response training simulators, today announced an exclusive partnership to integrate their products and offer enhanced emergency response training.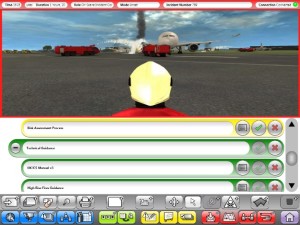 VSTEP and VectorCommand have signed an exclusive co-operation agreement to integrate VSTEP's RescueSim Virtual Emergency Response Training Simulator with the Command Support System (CSS) from VectorCommand. This integrated solution allows Emergency Services in the UK and overseas to train in a virtual incident environment with the same command support software they use in live incidents. The combined functionality and features of both systems increases the realism and effectiveness of incident commander training.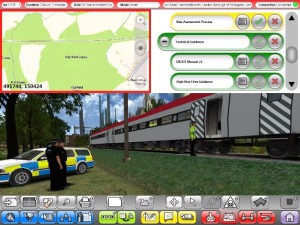 VectorCommand's Command Support System is the world's first interoperable, distributed C4I system (Command, Control, Communications, Computing and Information system) for managing single and multi-agency emergency incidents. It solves a common problem for emergency commanders and managers around the world – how to deliver and share a Common Operational Picture across emergency services and agencies during major incidents to improve situational awareness, collaboration and response effectiveness. The Command Support System is currently used by a wide range of international customers, including the UK's Atomic Weapons Establishment, London Fire Brigade, Cleveland Fire Brigade, Qatar Petroleum and the South Australian Metropolitan Fire Service. The Command Support System is also being used in long term trials by several HART (Hazardous Area Response Teams) units and is at the core of a pan-European CBRN (Chemical, Biological, Radiological and Nuclear) R&D project for use by agencies at incidents caused by terrorist attacks. RescueSim is a realistic 3D Emergency Response Training Simulator. It allows fire and rescue crews to train and experience incidents as they would in real-life. They assess the situation and determine the best response strategy, implement it and then observe the consequences of their decisions in the simulator. RescueSim is currently used by Fire and Rescue Services, governments and industrial companies in over 20 countries as an effective and safe enhancement of practical incident response training. Cristijn Sarvaas, VSTEP Director: "We are very proud to partner with VectorCommand. Both our companies have a strong position in their respective markets and together we will have an unmatched next generation training tool. Our Emergency Services clients will be able to train with the same support tools as they have during real life incidents, greatly enhancing the realism and effectiveness of their training." John Hunter, VectorCommand Managing Director: "VectorCommand has built an enviable reputation for developing innovative incident command operational and training solutions for the emergency services. Our partnership with VSTEP undoubtedly takes these solutions to the next level and will allow both companies to expand our offerings into new markets and new territories." The partnership is effective immediately and will enable both companies to strengthen their positions in respective markets and provide customers with unmatched performance and flexibility for their emergency response training.
For more info about RescueSim, visit www.rescuesim.com For more info about the Command Support System, visit www.vectorcommand.com