Skytech Group to bring RescueSim Incident Command Simulators to China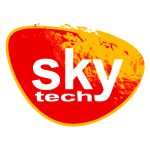 Official distributor agreement signed. RescueSim Incident Command Simulators to prepare first responders in China for any thinkable incident. 
The Skytech Group announces it has signed an agreement with simulator supplier VSTEP, making Skytech an official distributor for the RescueSim Incident Command Simulator in the Chinese market.
The agreement sees Skytech add RescueSim to its portfolio of products and services. RescueSim is a realistic Incident Command Simulator that allows Fire & Rescue Services and first responders to experience and train incidents as they would in real-life. Any thinkable incident can be created and trained with decisions and consequences immediately visible in real-time in the simulator. The RescueSim Incident Command Simulator is currently used by customers in over 20 countries and has specialised modules training of incidents at Airports, Industrial and Offshore Facilities, Ports and onboard of vessels, effective and safe enhancement of practical incident response training.
The Skytech Group is a supplier of rescue equipment and a provider of comprehensive training solutions for customers in both China and Southeast Asia. With offices in Beijing, Guangzhou and Hong Kong and an extensive customer base spanning China and SoutEast Asia, Skytech has gained a reputation as a provider of complete solutions and training courses that significantly increase its customers' capabilities.
Kenny Loh, Marketing Manager: "As our society is growing more and more in need of safety, the demand for advanced safety and lifesaving equipment in China is growing rapidly. The addition of VSTEP's RescueSim Incident Command Simulators to our product portfolio is an important addition and a crucial enhancement in the training and preparation for first responders. We are happy to announce our collaboration with this acclaimed simulator developer."
The distribution agreement will allow Skytech to provide customers with a full incident command training solution up to today's demanding standards.