El simulador GMDSS de VSTEP recibe certificación DNV-GL.
New GMDSS simulator developed by VSTEP receives official DNV accreditation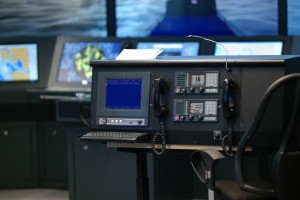 (Above: A VSTEP NAUTIS GMDSS Simulator Hardware Console)
Maritime simulator developer VSTEP has received DNV-GL accreditation for their recently introduced new generation of GMDSS Simulators.  This certification is the latest addition to VSTEP's range of DNV-GL certified NAUTIS maritime simulators as its GMDSS, Dynamic Positioning, Tug and Class A FMB simulators are now all fully DNV-GL certified for training in accordance with STCW and IMO requirements.
The new NAUTIS GMDSS Simulators by VSTEP come in two possible setups, a full hardware version or a virtual GMDSS system with touchscreens.
The GMDSS simulator is based on the latest in software technology and built in cooperation with professional mariners. It includes some new features not previously available in the market, including showing four GMDSS peripherals (out of a possible 13) on screen simultaneously and the option to connect multiple handsets to the simulator.
Pjotr van Schothorst, VSTEP CEO: "We are proud to have received DNV certification for another of our key maritime simulator products. Acquiring this accreditation for GMDSS by the leading certification body for simulators always involves a very thorough evaluation process. Each DNV certification we receive is a confirmation of the quality and training value of our simulators for our customers and we are delighted to add this latest certification to our maritime simulator range."
Both the hardware and virtual GMDSS setups can be used either separately, in a classroom configuration or can be integrated into any existing NAUTIS ship bridge simulator.
For more information about VSTEP's GMDSS simulators, contact us or take a look at our GMDSS .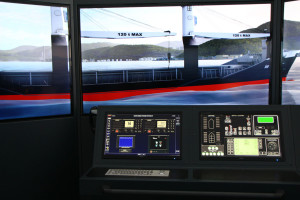 (Above: A VSTEP NAUTIS Virtual GMDSS with touchscreens, integrated into NAUTIS Class A FMB simulator)